In recent decades the role that museums play in society (and museums themselves) has changed significantly. Instead of being 'collection driven', museums are learning to be user centred places of learning. They have shifted from being perceived as 'sacred and untouchable' spaces towards being socially responsible cultural institutions open to scrutiny and change. Museums are continually considering their role in society and what their communities expect of them. In this assignment you will explore the experience that a future Te Papa might provide for its Millennial visitors. 
Studies have shown that there is a significant reduction in museum visits from when young people leave school until they 'settle-down', and perhaps have children. It is the interests of the Museum to fill this gap and successfully engage young people. Internationally museums have tried with mixed results to engage this target user group. In order to successfully attract Millennials, their needs (and wants) for a museum experience must be thoroughly researched. 
This brief challenges you to position the Museum and recommend an experience for Millennial users that will creatively position Te Papa as a hub that enables young people within our community to come together and share and gain knowledge and be connected to one another.
We believe that we as Millennials are open-minded, creative, educated, and diverse individuals with entrepreneurial spirit and a dislike of a fix abode. 
Not only are we tech-savvy but have a constant need to be connected, we are idealistic in our endeavours, but fortunately we are extremely adaptable. We have a drive for success, and although it might take us longer than previous generations to achieve it, it will be on our own terms, because if we aren't happy in life, we will aspire to change that. While many of us are skeptical about major companies and governments, we still believe we can make a difference. 
Our big idea is creating Te Poka pu, which is a hub situated at the end of an exhibition in Te Papa. It combines a space for reflection and collaboration. This space will enable young people within our community to engage, connect, gain new knowledge and share their thoughts and opinions in a comfortable environment, facilitated by Te Papa. 
The hub has the ability to transform in several different ways both physically and intellectually. This will be achieved by including interactive electronic white boards, movable furniture, access to Te Papa experts and further information on a particular aspect of a current exhibition.
Te Poka Pu will consist of a flexible layout using movable furniture, that will allow the users to have the freedom and ability to change the set up to fit their needs within the space. This supports them in defining their own identities by growing and learning in an environment that they can connect and engage with.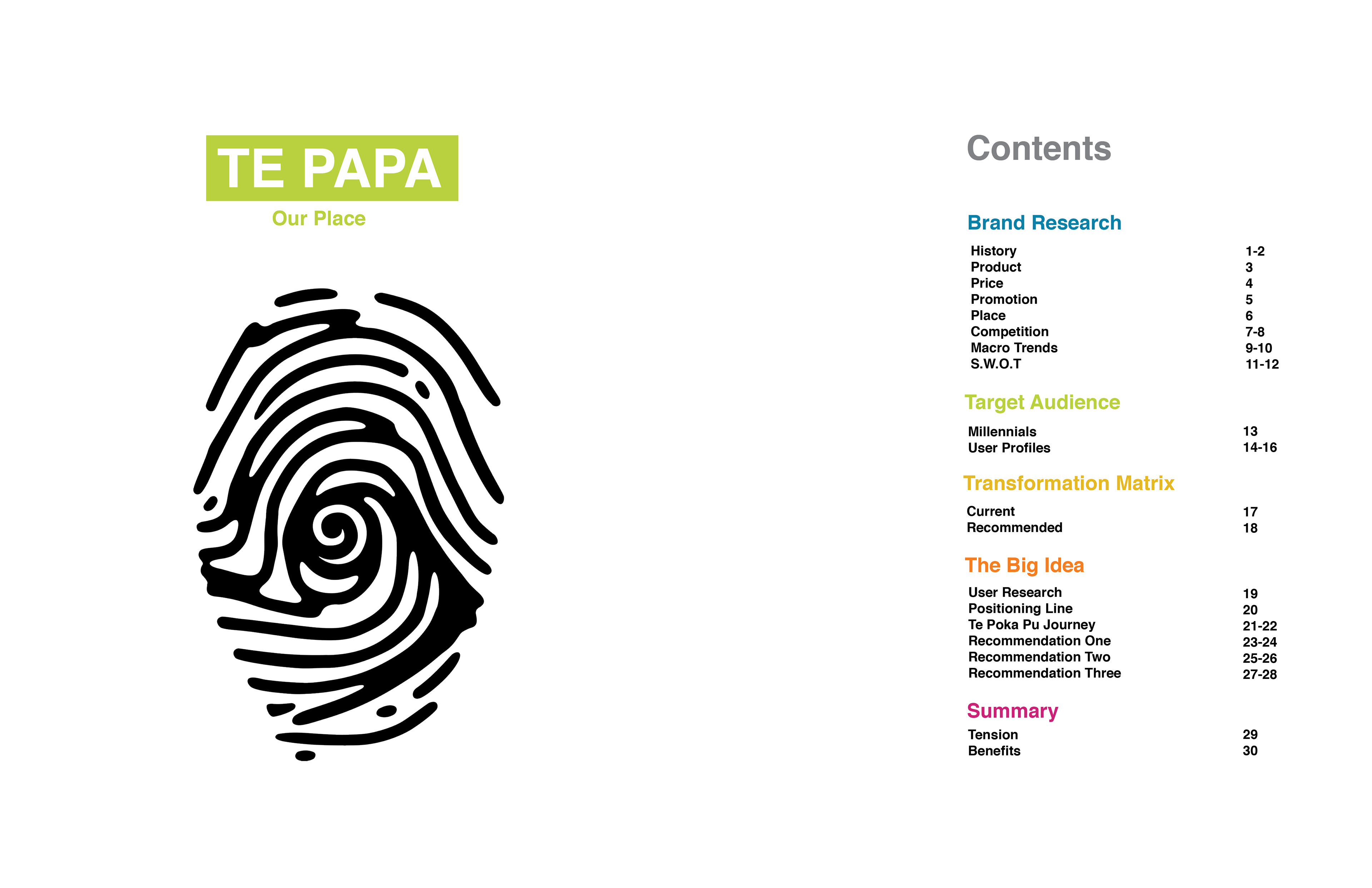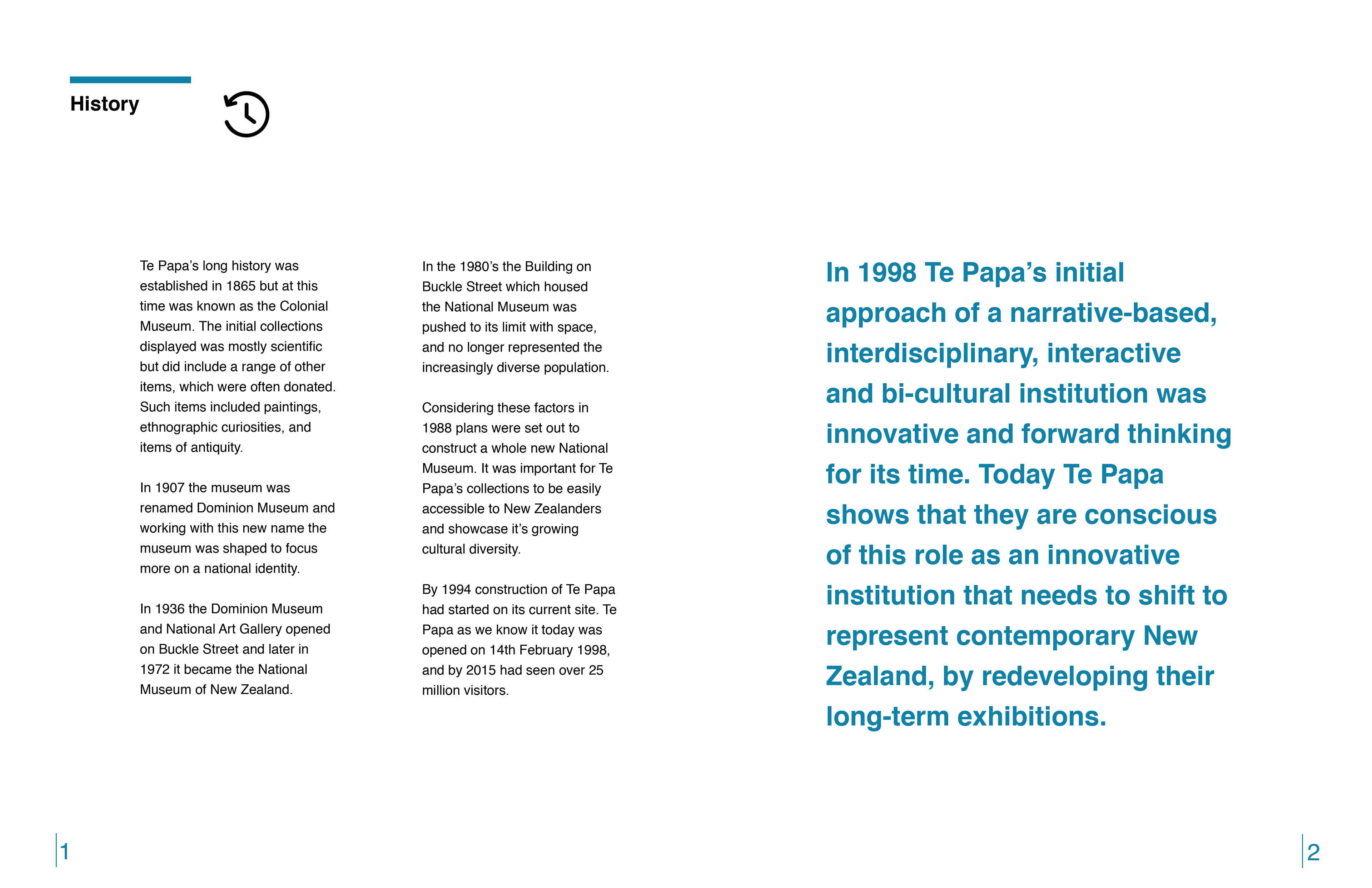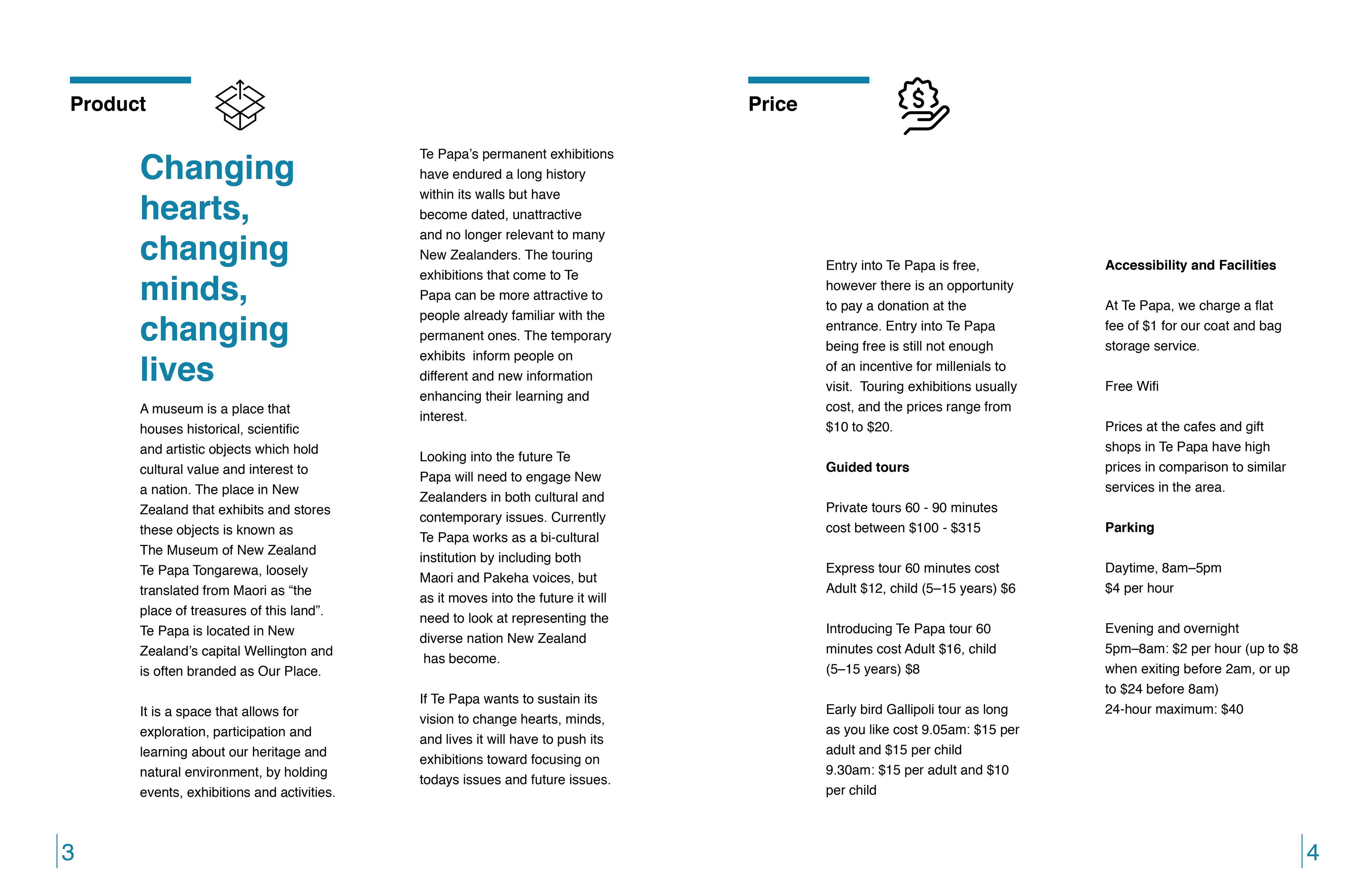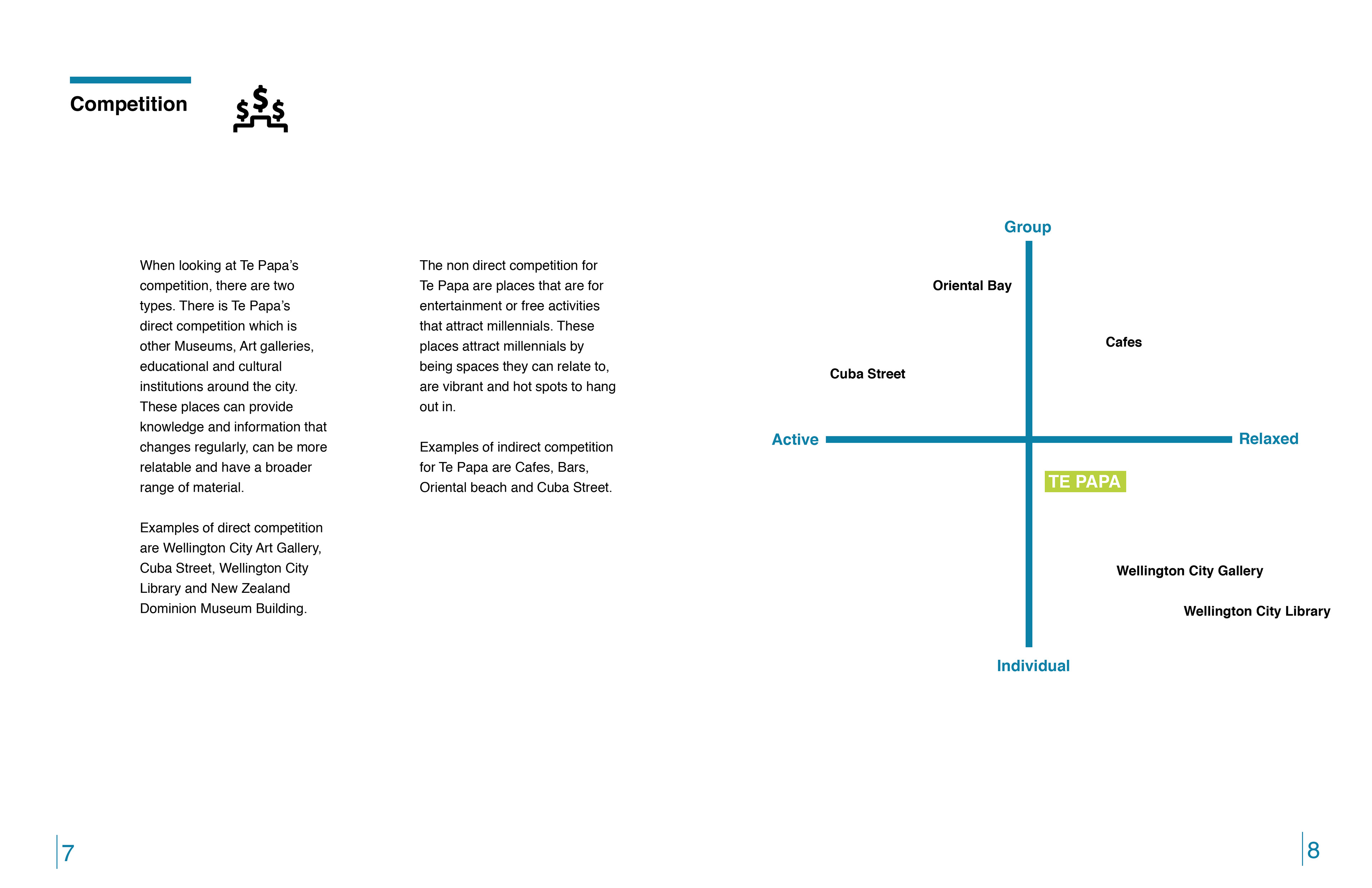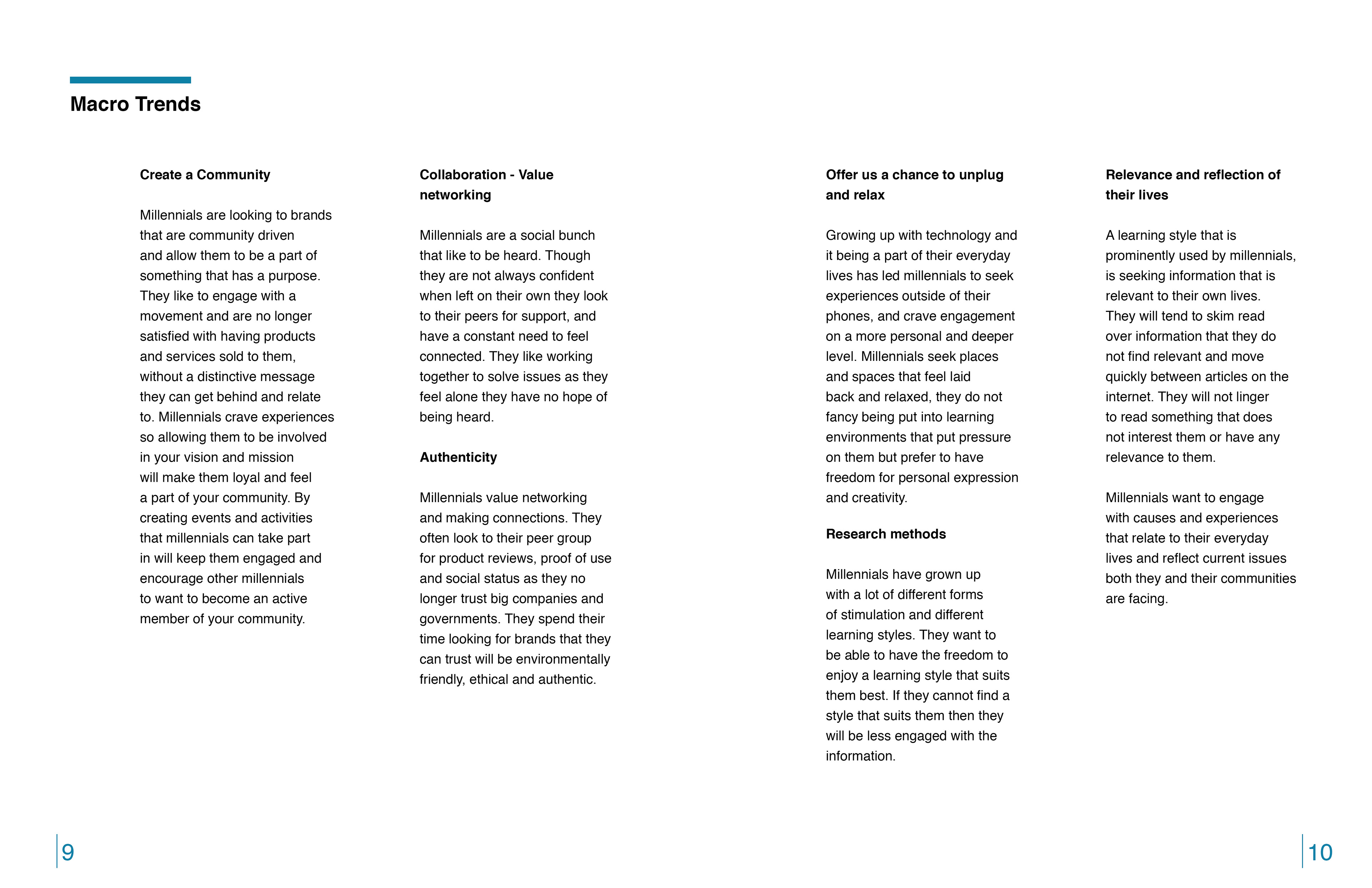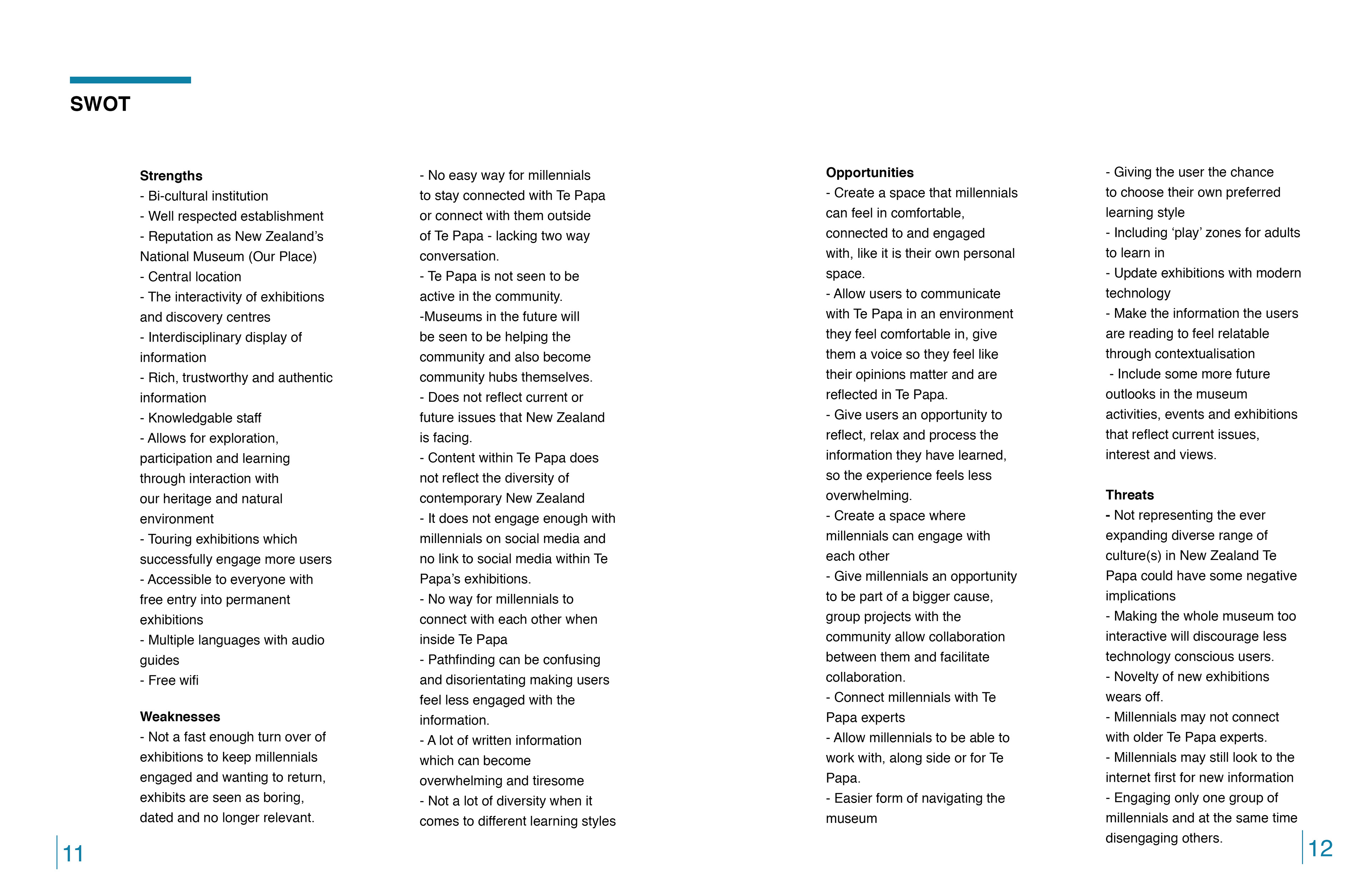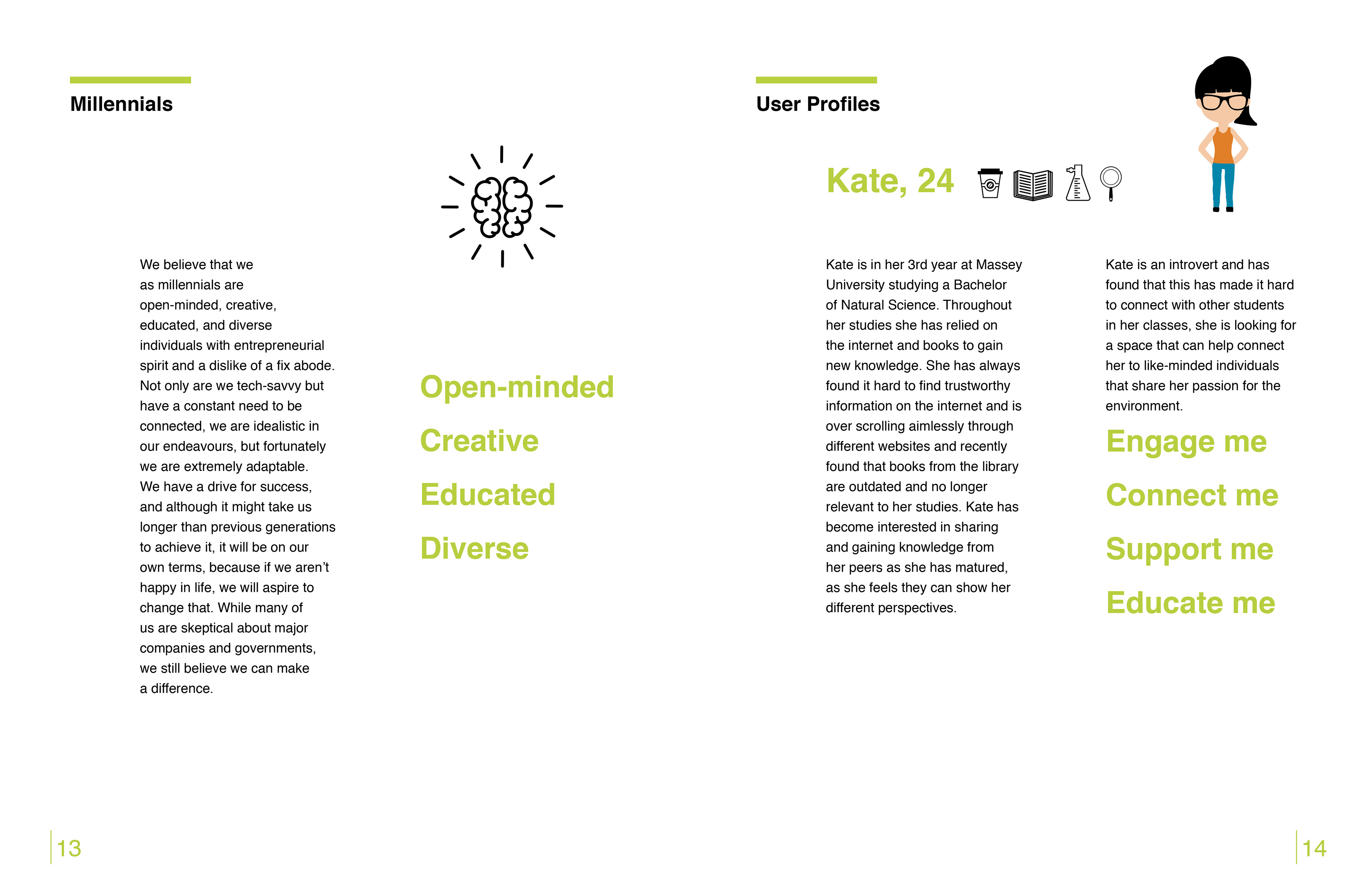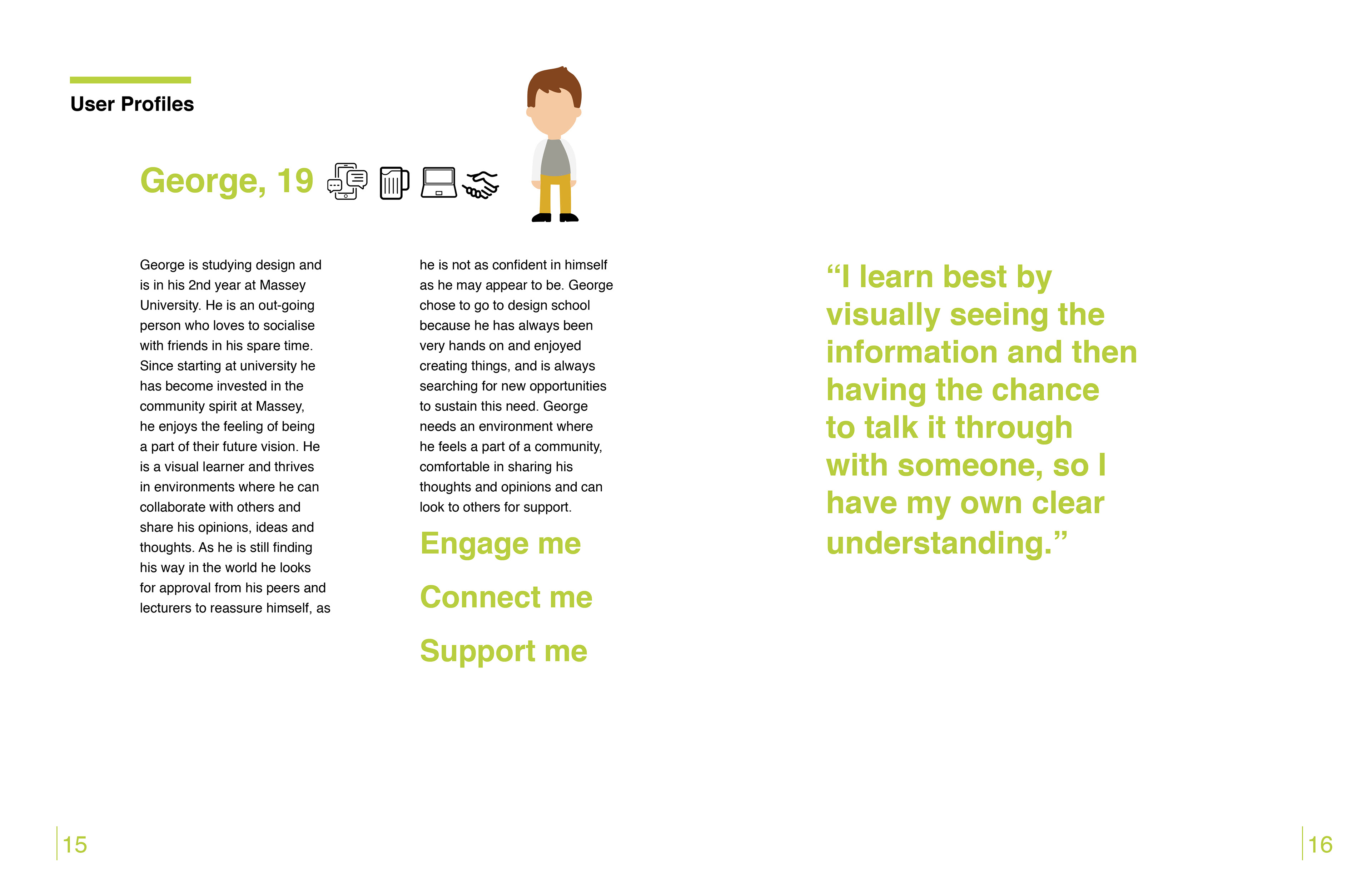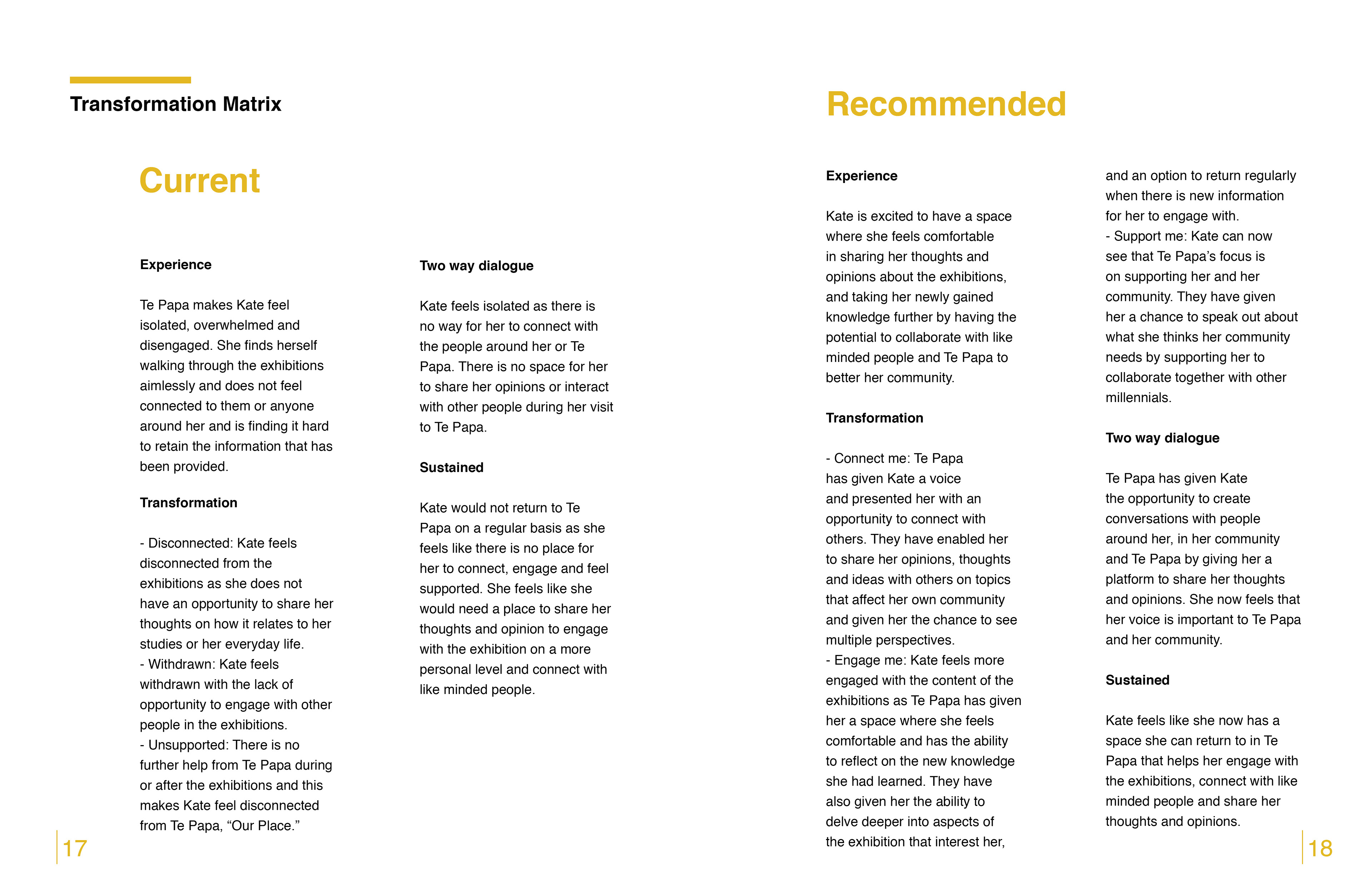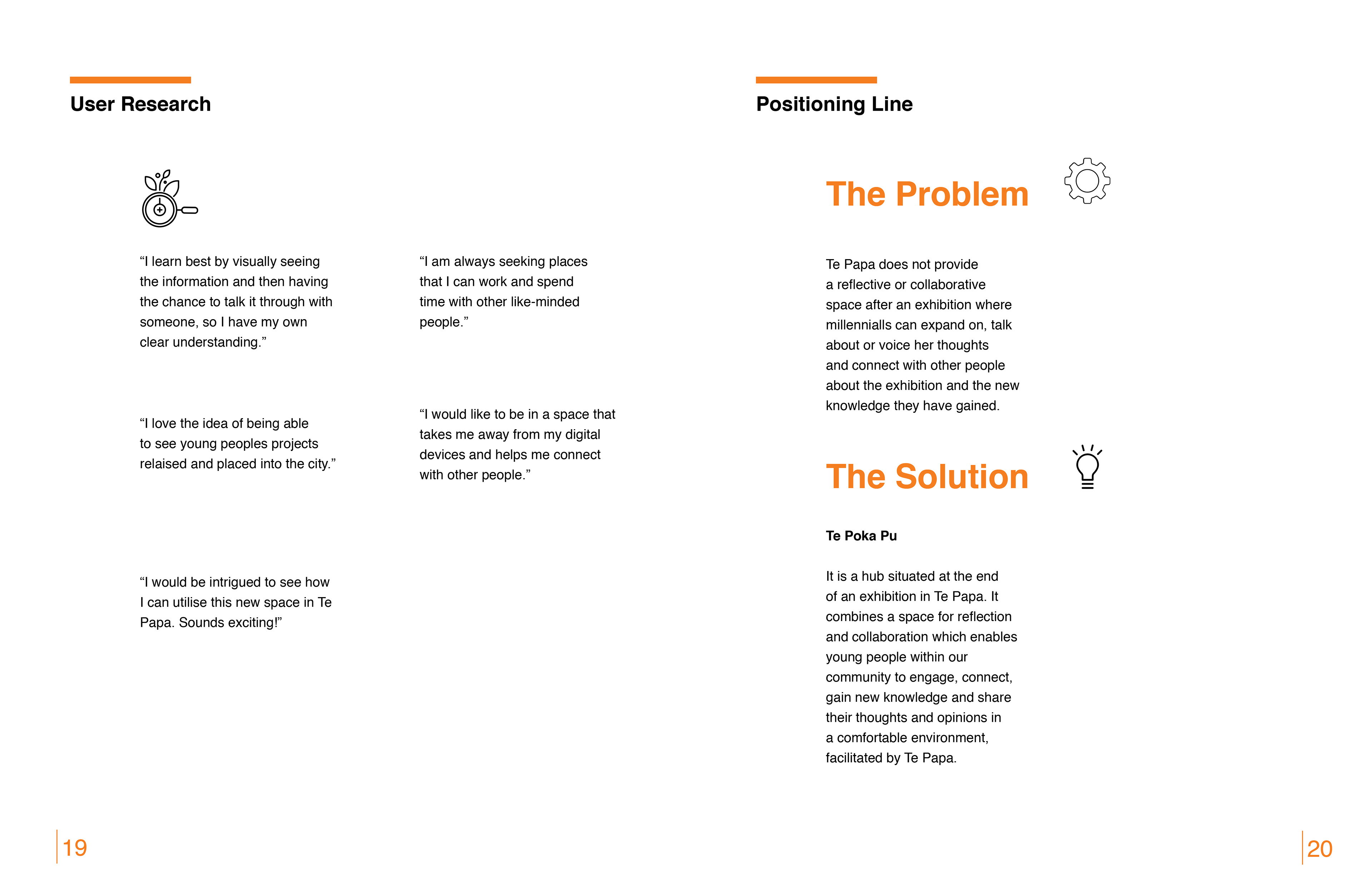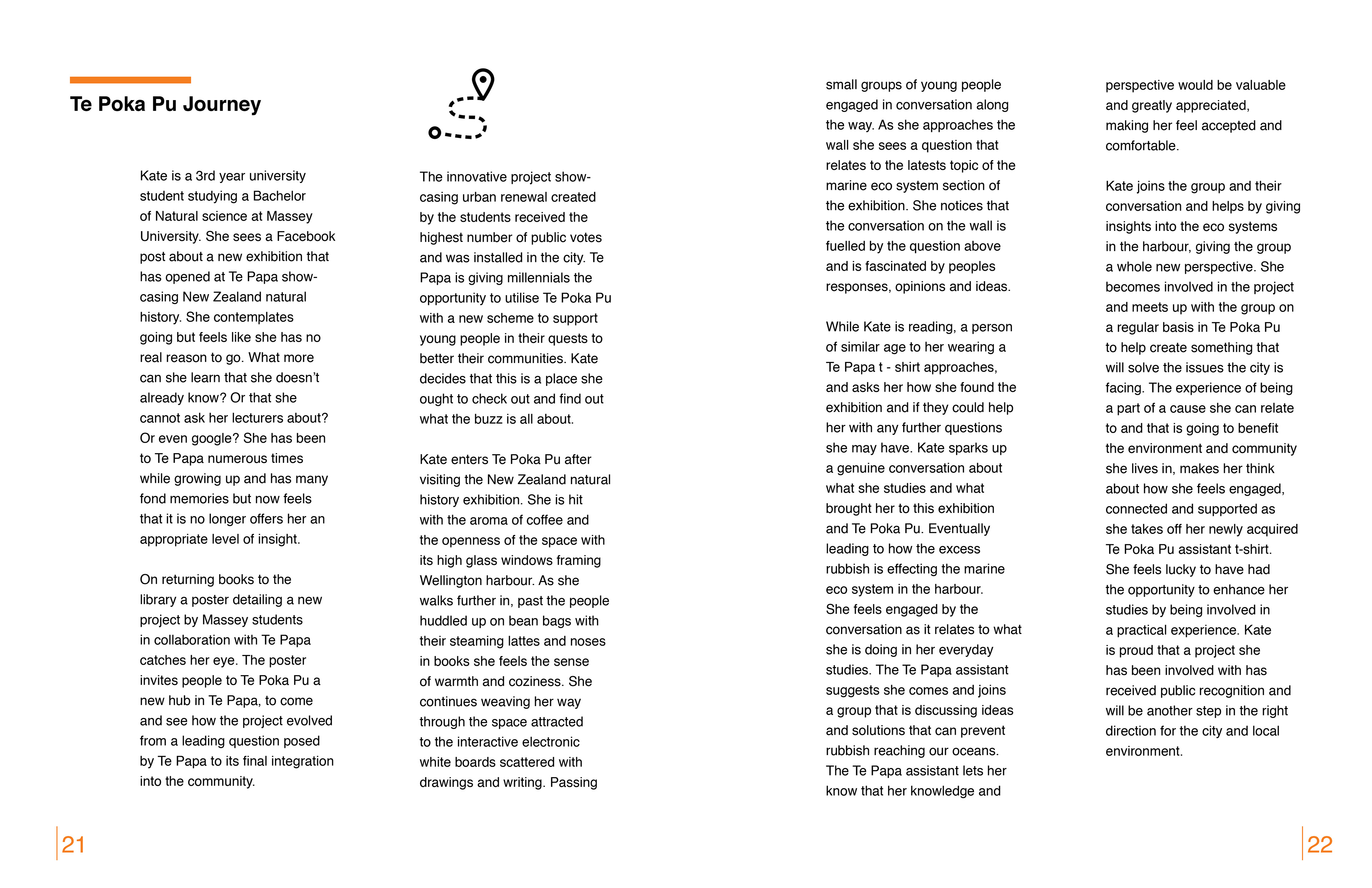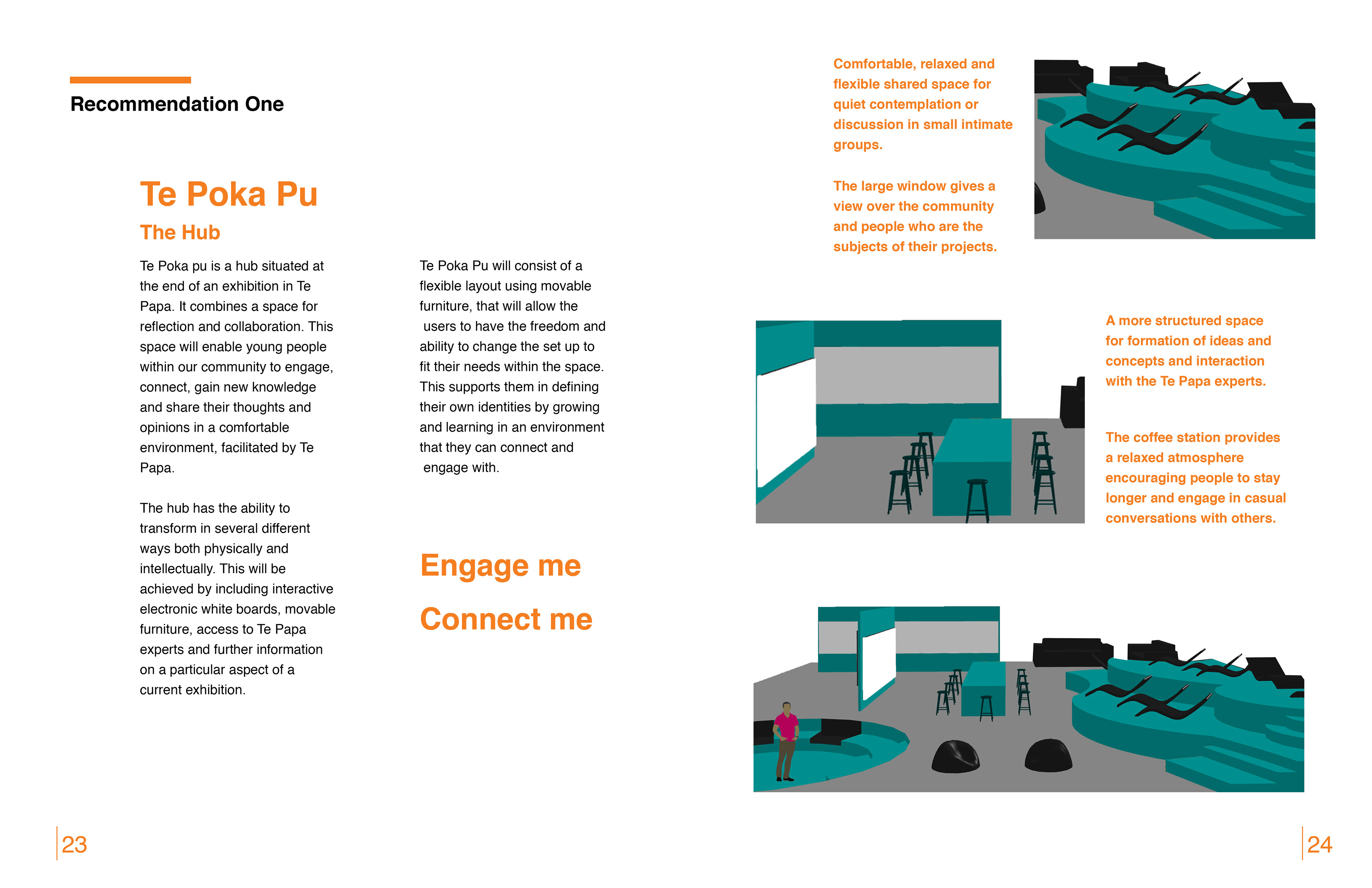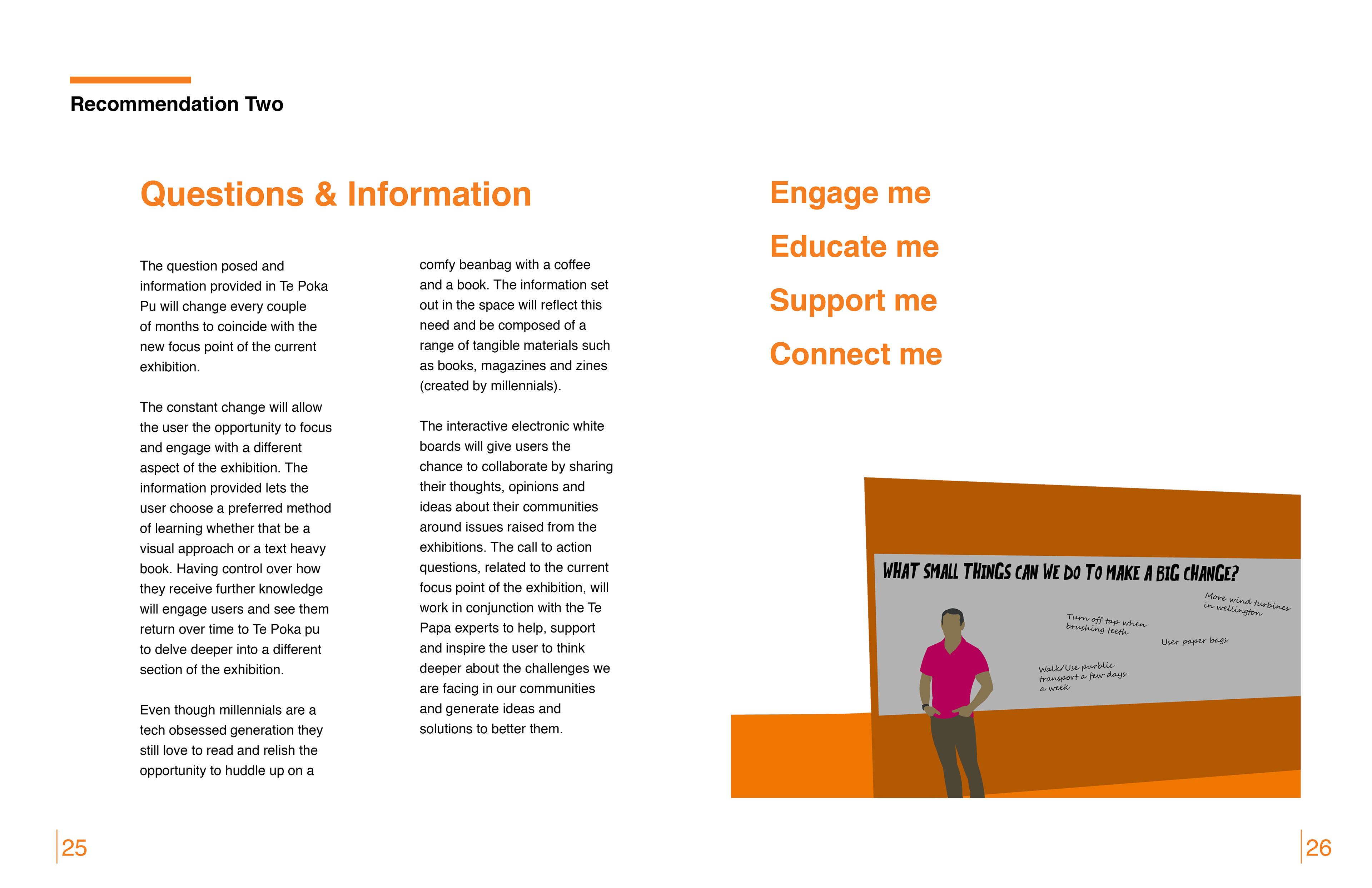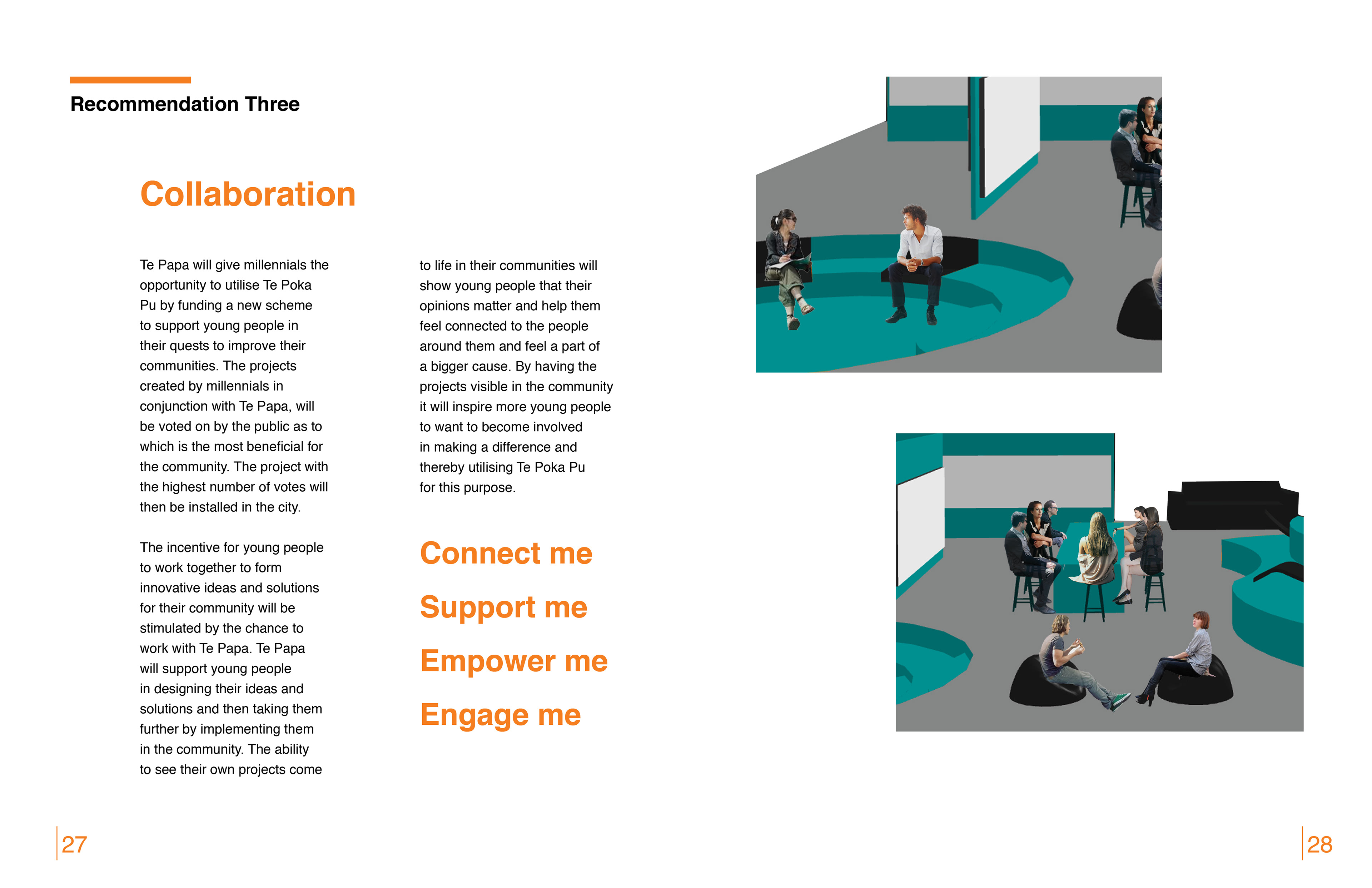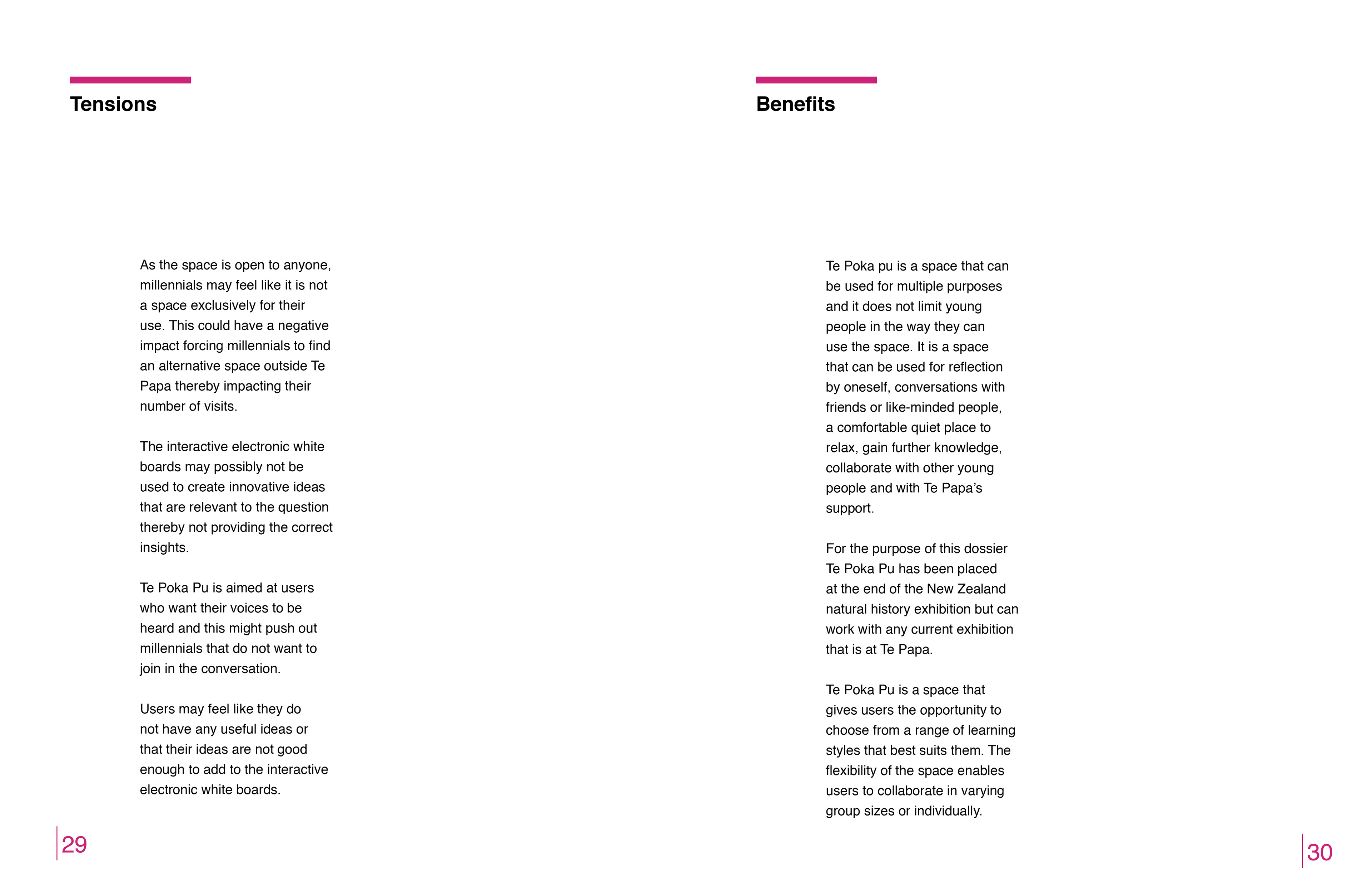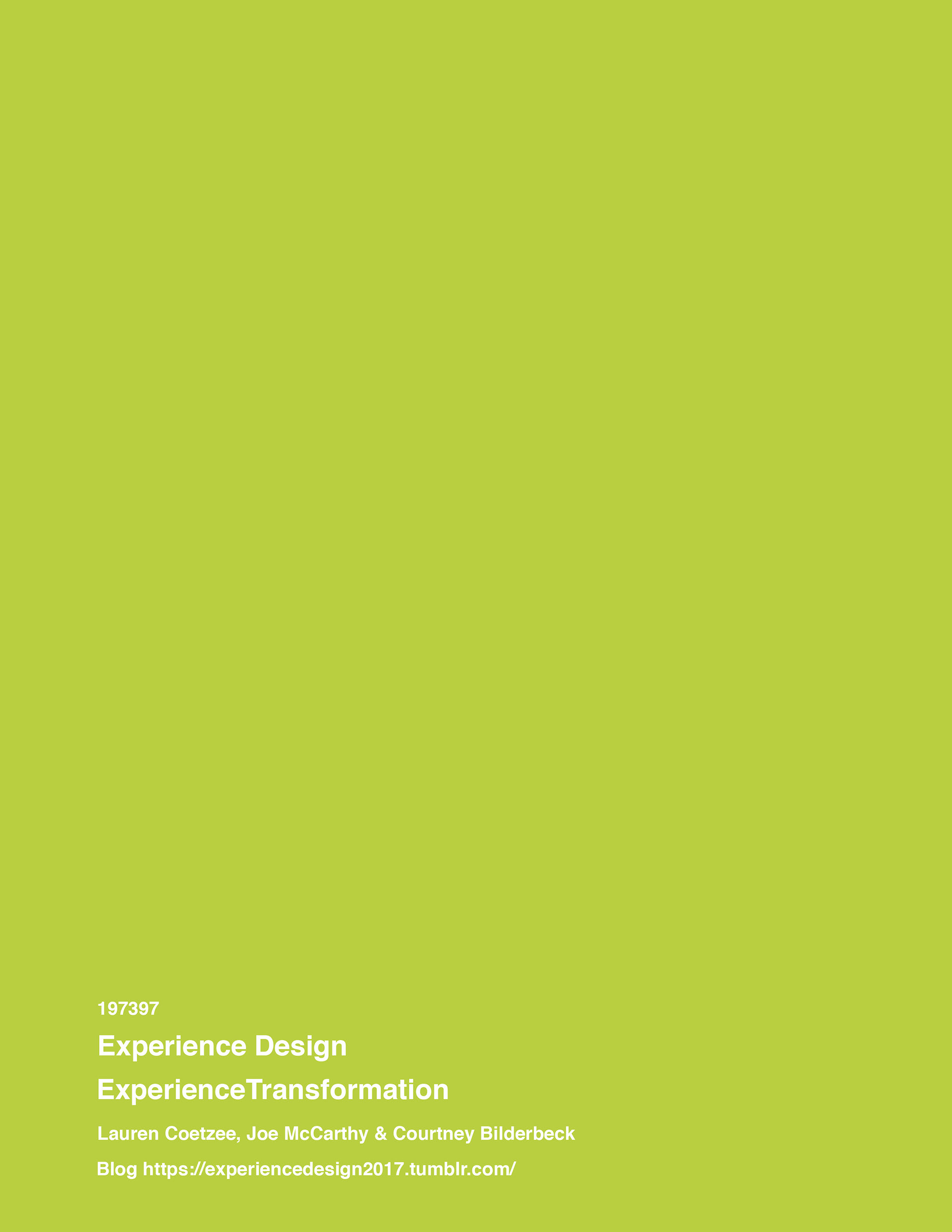 Contributors: Lauren Coetzee, Joe McCarthy & Courtney Bilderbeck 
Research: Lauren Coetzee, Joe McCarthy & Courtney Bilderbeck 
User experience: Lauren Coetzee, Joe McCarthy & Courtney Bilderbeck 
Visual design, layout & content: Lauren Coetzee
Recommendations visual imagery: Joe McCarthy
Tools: Adobe Illustrator, Adobe Photoshop and Adobe Indesign