"We need to stop defining design by the form of the solution; instead the emphasis needs to be on shaping design education around a wider set of questions that focus on the role of the designer in solving complex problems in a globalised world. Solutions may require products and services, but students also need to be equipped with a broader range of skills – in strategy, communications and research – and encouraged to think more laterally about the sites and spaces in which those skills could be used". (Parker, 2011)
For many students, balancing study, work, flatting and social expectations makes it hard to schedule time to relax and rejuvenate. Research shows that scheduling time away from work such as exercise, walks in nature and total absorption in a hobby that is unrelated to work can lead to a higher level of wellbeing and increase productivity.
"Forty five minutes of creative activity significantly lessens stress in the body, regardless of artistic talent."
We are targeting creative arts students because although they are designing everyday at university they feel as though they do not have enough time for their individual creativity. However taking time away from their work can actually lead to higher productivity.
Engage me, inspire me, guide me 
To encourage students to take a break we have created a space on campus called R&R. 
Meet Becky, she is waiting in the printer queue where she notices a colouring wall. 
She has had a morning of technical problems and is feeling tired and frustrated but when she starts colouring in she finds that the creative distraction is refreshing and inspiring.
She feels inspired and empowered as she has found a new colour palette for the poster she is currently designing. Because of this her mood has changed and she is feeling energised, and now understands the purpose of the wall. She notices extra information about a new creative space at Massey called R&R.
After class Becky decides to check out the R&R space on campus. She is welcomed at the door by a R&R helper and is taken on an introductory tour of the space.
Becky feels relaxed as the environment is easy going and a completely different to the classroom. She settles down with a cup of tea and joins the large table and finds a piece of play dough to sculpt. She engages in conversation with the person next to her and they laugh together at their amateur figures they have created, especially as they are design students. She feels welcomed, guided and engaged by the space and is excited to return during her breaks at uni.
As Becky leaves the space the R&R helper suggests that she check out the R&R app. The app prompts her to consider her work life balance and how she is feeling in general. Becky then chooses some achievable action plans within the space that help her improve her everyday wellbeing and fit comfortably around her schedule.
Becky is prompted to come back into the space the next day to fulfil one of her action plans. Becky can find out what is happening in the space by checking the calendar to help her complete the action plans she has set.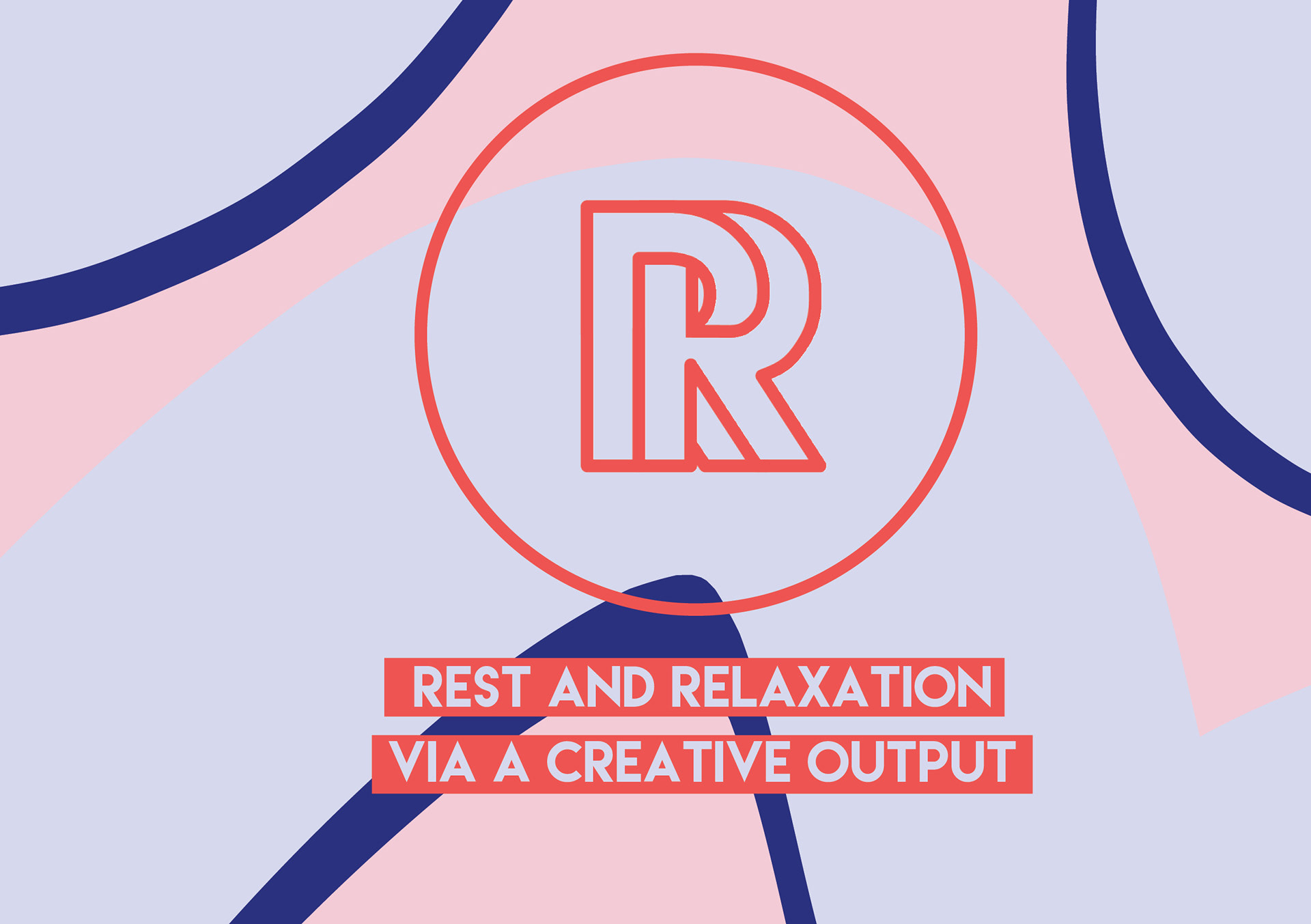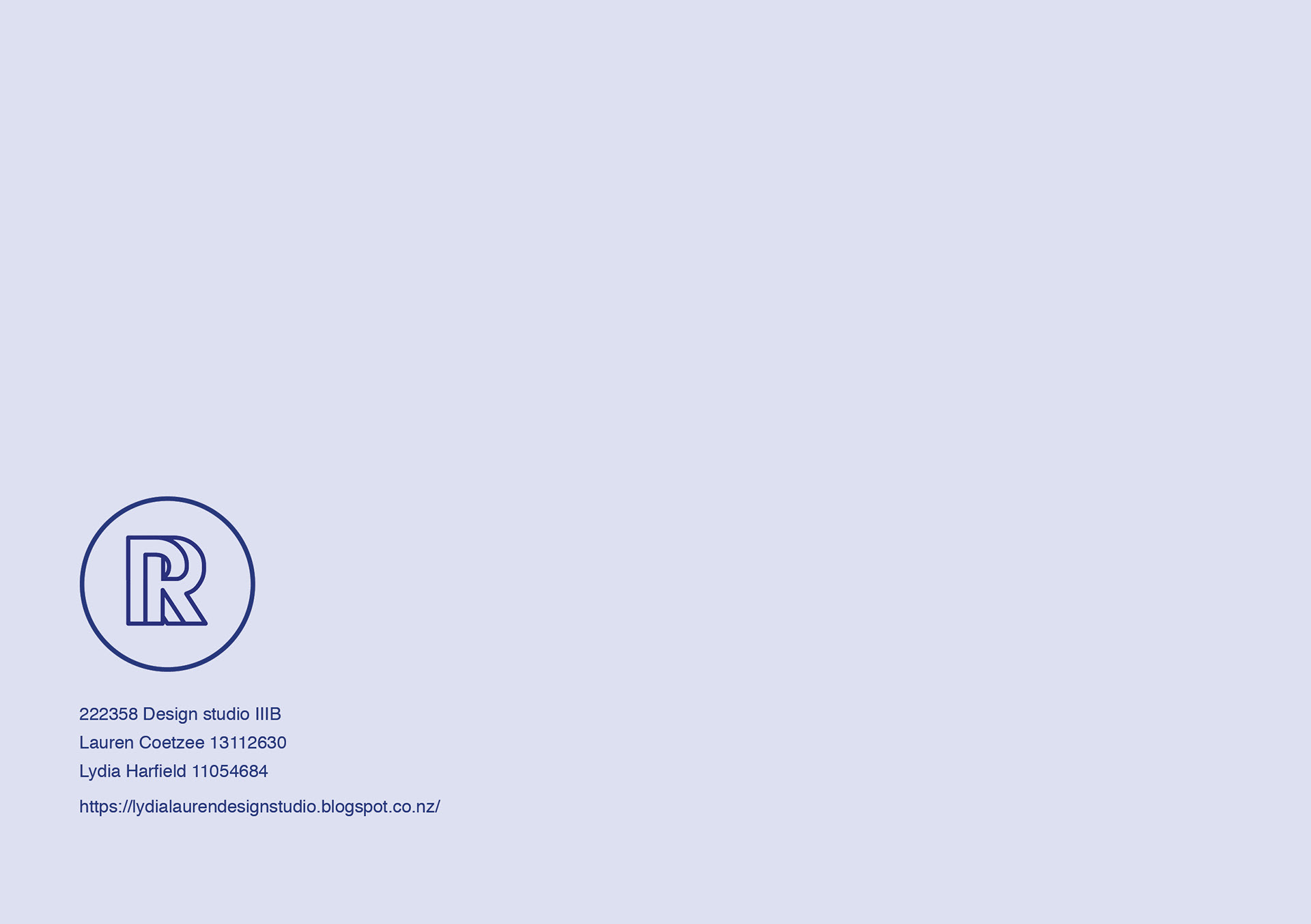 Contributors: Lauren Coetzee and Lydia Harfield 
Research: Lauren Coetzee and Lydia Harfield 
Visual direction: Lauren Coetzee and Lydia Harfield 
Dossier layout: 
Lauren Coetzee
Dossier content: Lauren Coetzee and Lydia Harfield 
App Design: Lauren Coetzee 
Space & pamphlet design: Lydia Harfield
​​​​​​​
Tools: Adobe XD, Sketch, Adobe Photoshop, Adobe Illustrator & Adobe Indesign